COMPLETE WEDDING CEREMONY MUSIC on KEYBOARD or PIANO
For your Wisconsin wedding ceremony, I can perform all of the instrumental music on piano or keyboard, from the processional to recessional songs, plus vocal solos. I've performed for dozens of weddings over the years, from the insides of churches to outdoor ceremonies under the sky.

My experience has been primarily with traditional church weddings, and some of my musical selections reflect this, ranging from church hymns that are sung by the congregation, to instrumental pieces like the traditional "Canon in D," "Hornpipe" and "Jesu, Joy of Man's Desiring" for example.
However, I don't limit myself to that style, and I'm able to do other types of ceremony music depending upon your preferences. I usually start pre-service music 20 minutes prior to the beginning of your ceremony, and always keeps the music going well past the end of the service.
I know several musicians in the area if you desire to add a violin or flute to what I can do on the piano or keyboard.
 

WEDDING CEREMONY MUSIC VOCAL SOLOS
I sing as I accompany myself on piano or keyboard. Solos are often used during the lighting of the unity candle or sand ceremony. Sometimes a song is sung for the processional or recessional or at other moments in your service. Christian weddings will sometimes feature a vocal version of "The Lord's Prayer" of which I offer several versions. 
My warm and contemporary vocal sound has been enjoyed and appreciated by many bridal couples and their guests, and you can read their comments on the Testimonials page. 

For vocal solos, I have many songs for Christian weddings ranging from Steven Curtis Chapman's "I Will Be Here" to Matthew West's "When I Say I Do" and many older songs including "This Is The Day" by Scott Wesley Brown or "Friends" by Michael W. Smith. 
Ceremony songs for non-church weddings might include "Marry Me" by Train, "Thinking Out Loud" by Ed Sheeran, or "All Of Me" by John Legend.

I can learn any song you request, HOWEVER, for a church wedding, please be sure the lyrics/theme are OK with your pastor or officiant, as some church weddings require a song to have an appropriate message.
 
SONG LIST FOR WEDDING CEREMONIES
A new, updated list will be forthcoming, and Jay is always searching and learning new songs.
WEDDING COCKTAIL HOUR & DINNER MUSIC
I enjoying creating a festive atmosphere by singing and playing during cocktails, before dinner. I can also sing and play "plenty of love songs" throughout dinner ... you and your guests might enjoy this! 
HOW TO CONTACT JAY
Contact me using the Contact Form with your date and other details. I will first check my availability and will get in touch with you.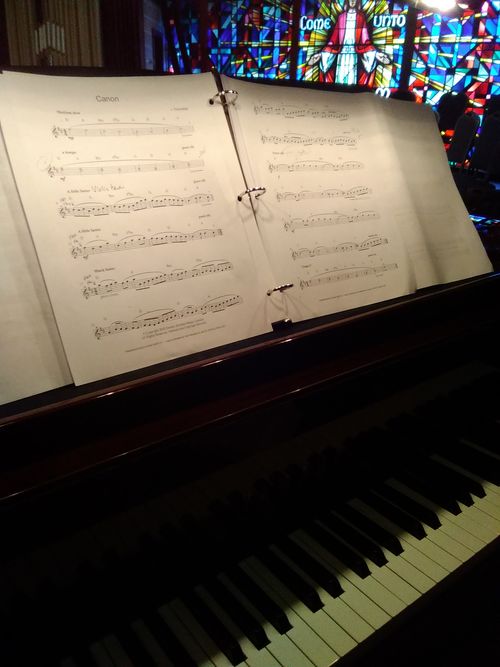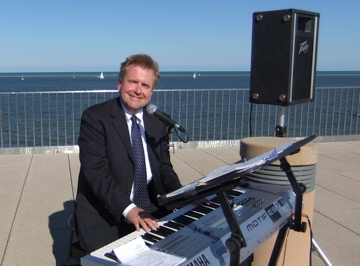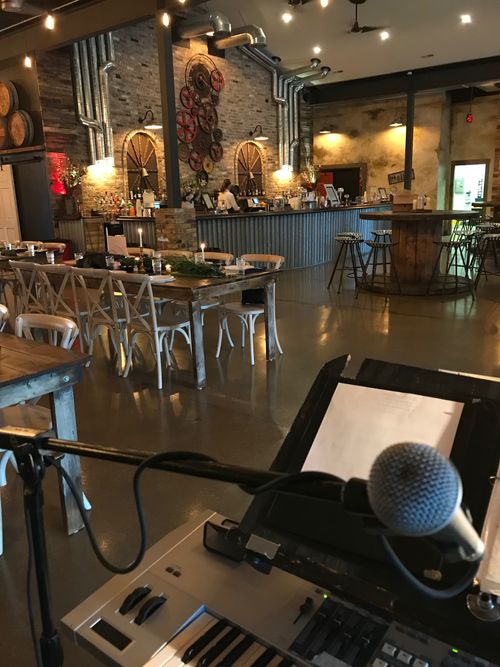 "… we are very happy to have music of your level to complete our celebration."
~ A Happy Bride
"Justin and I want to thank you so much for playing at our wedding. We received many compliments on the music and the singing, so thank you! Thanks again!"
~ A Happy Bride